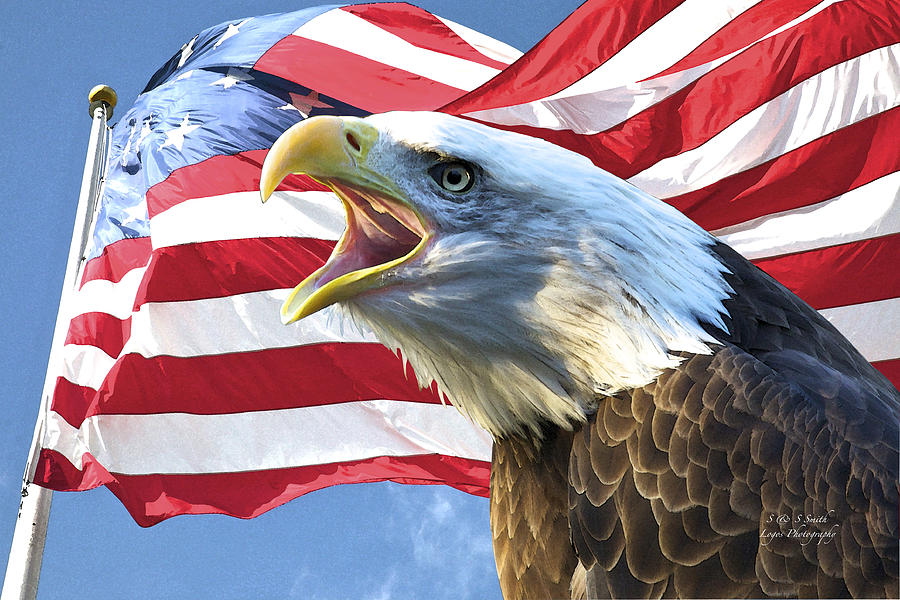 A safe and happy holiday is wished for all, certainly for all who may stop in here.
We expect to be staying in. Among other things, most of the parades, etc. have already occurred, and in any event the overheating problem on our 17-year-old vehicle has not been fixed, so we're not going to tempt fate, not on a holiday.
And given the propensity of the local citizenry to engage in HEAVY use of alcohol during these celebratory occasions, with the expected results of vehicular carnage, staying off the roads is probably the smartest move anyway.
When we lived just outside of Knoxville, Tennessee in that 1992-1999 era, there was a wonderful and HUGE fireworks display that would take place every year along the river at the Henley Street bridge. Wonderful it was, we would take the kids and essentially "tailgate" with thousands of others for the show. I understand that it doesn't take place any more, which is a shame.
Other places where we have lived have other events. The area in western Arkansas where we lived 1999-2004 has what they call a "Freedom Fest" with a 5k run, music and vendors, etc. on the town square all day, and fireworks at dark. We used to enjoy it greatly.
But with the car situation, Wife's physical state, the drunk drivers about, and no kids of our own to take, as well as the fact that the "private enterprise" fireworks that have been going off in this neighborhood for the last several days have been more than enough for us, we're about satiated with the thing.
But we hope that others enjoy the occasion.
==============================
=============================
The Old Testament reading today is chapters 29 and 30 of the book of Job.
What do you do when God just doesn't make sense?
Job is faced with that, and many of us have as well. It's a universal question. The "that's not FAIR!" cry is often heard from kids, but quite a few adults have at least thought the very same thing. We somewhat understand it when bad results come from bad behavior. We have a harder time when the linkage is either invisible or non-existent. When good conduct, even by Biblical standards, lands us in trouble, and not from the world but, apparently, from the Lord.
Job, like many of us perhaps, thought he was in good shape all around. And then his world collapsed around him. Been there? I have. It's an awful place to be. We know, some of us at least, that the Lord knew a million years before, what would happen, and that it is not necessarily a mark of punishment. Job's ordeal is a very old example of that, as are the ordeals of the martyrs and of Jesus Himself. But it's hard to remember that when the alligators are snapping at you.
When we think, "we've got it all covered and under control", things can and sometimes do raise their heads and upset our expectations.
Job 29
1 Moreover Job continued his parable, and said, 2 Oh that I were as in months past, as in the days when God preserved me; 3 When his candle shined upon my head, and when by his light I walked through darkness; 4 As I was in the days of my youth, when the secret of God was upon my tabernacle; 5 When the Almighty was yet with me, when my children were about me; 6 When I washed my steps with butter, and the rock poured me out rivers of oil; 7 When I went out to the gate through the city, when I prepared my seat in the street! 8 The young men saw me, and hid themselves: and the aged arose, and stood up. 9 The princes refrained talking, and laid their hand on their mouth. 10 The nobles held their peace, and their tongue cleaved to the roof of their mouth. 11 When the ear heard me, then it blessed me; and when the eye saw me, it gave witness to me: 12 Because I delivered the poor that cried, and the fatherless, and him that had none to help him. 13 The blessing of him that was ready to perish came upon me: and I caused the widow's heart to sing for joy. 14 I put on righteousness, and it clothed me: my judgment was as a robe and a diadem. 15 I was eyes to the blind, and feet was I to the lame. 16 I was a father to the poor: and the cause which I knew not I searched out. 17 And I brake the jaws of the wicked, and plucked the spoil out of his teeth. 18 Then I said, I shall die in my nest, and I shall multiply my days as the sand. 19 My root was spread out by the waters, and the dew lay all night upon my branch. 20 My glory was fresh in me, and my bow was renewed in my hand. 21 Unto me men gave ear, and waited, and kept silence at my counsel. 22 After my words they spake not again; and my speech dropped upon them. 23 And they waited for me as for the rain; and they opened their mouth wide as for the latter rain. 24 If I laughed on them, they believed it not; and the light of my countenance they cast not down. 25 I chose out their way, and sat chief, and dwelt as a king in the army, as one that comforteth the mourners.

Job 30
1 But now they that are younger than I have me in derision, whose fathers I would have disdained to have set with the dogs of my flock. 2 Yea, whereto might the strength of their hands profit me, in whom old age was perished? 3 For want and famine they were solitary; fleeing into the wilderness in former time desolate and waste. 4 Who cut up mallows by the bushes, and juniper roots for their meat. 5 They were driven forth from among men, (they cried after them as after a thief;) 6 To dwell in the cliffs of the valleys, in caves of the earth, and in the rocks. 7 Among the bushes they brayed; under the nettles they were gathered together. 8 They were children of fools, yea, children of base men: they were viler than the earth. 9 And now am I their song, yea, I am their byword. 10 They abhor me, they flee far from me, and spare not to spit in my face. 11 Because he hath loosed my cord, and afflicted me, they have also let loose the bridle before me. 12 Upon my right hand rise the youth; they push away my feet, and they raise up against me the ways of their destruction. 13 They mar my path, they set forward my calamity, they have no helper. 14 They came upon me as a wide breaking in of waters: in the desolation they rolled themselves upon me. 15 Terrors are turned upon me: they pursue my soul as the wind: and my welfare passeth away as a cloud. 16 And now my soul is poured out upon me; the days of affliction have taken hold upon me. 17 My bones are pierced in me in the night season: and my sinews take no rest. 18 By the great force of my disease is my garment changed: it bindeth me about as the collar of my coat. 19 He hath cast me into the mire, and I am become like dust and ashes. 20 I cry unto thee, and thou dost not hear me: I stand up, and thou regardest me not. 21 Thou art become cruel to me: with thy strong hand thou opposest thyself against me. 22 Thou liftest me up to the wind; thou causest me to ride upon it, and dissolvest my substance. 23 For I know that thou wilt bring me to death, and to the house appointed for all living. 24 Howbeit he will not stretch out his hand to the grave, though they cry in his destruction. 25 Did not I weep for him that was in trouble? was not my soul grieved for the poor? 26 When I looked for good, then evil came unto me: and when I waited for light, there came darkness. 27 My bowels boiled, and rested not: the days of affliction prevented me. 28 I went mourning without the sun: I stood up, and I cried in the congregation. 29 I am a brother to dragons, and a companion to owls. 30 My skin is black upon me, and my bones are burned with heat. 31 My harp also is turned to mourning, and my organ into the voice of them that weep.
========================================
=======================================
The New Testament reading is chapter 12 of the Acts of the Apostles.
Need an example of occasions when faithfulness to the Lord gets you in trouble? Here are several. Again, this is a matter that the "prosperity gospel" preachers on TV generally gloss over, despite a few thousand years' of examples, and many taking place this very day around the world.
And yet, the Lord constantly does those things that a worldly-wise person would think impossible. Including more than a few in the church, then and now.
Acts 12
1 Now about that time Herod the king stretched forth his hands to vex certain of the church. 2 And he killed James the brother of John with the sword. 3 And because he saw it pleased the Jews, he proceeded further to take Peter also. (Then were the days of unleavened bread.) 4 And when he had apprehended him, he put him in prison, and delivered him to four quaternions of soldiers to keep him; intending after Easter to bring him forth to the people. 5 Peter therefore was kept in prison: but prayer was made without ceasing of the church unto God for him. 6 And when Herod would have brought him forth, the same night Peter was sleeping between two soldiers, bound with two chains: and the keepers before the door kept the prison. 7 And, behold, the angel of the Lord came upon him, and a light shined in the prison: and he smote Peter on the side, and raised him up, saying, Arise up quickly. And his chains fell off from his hands. 8 And the angel said unto him, Gird thyself, and bind on thy sandals. And so he did. And he saith unto him, Cast thy garment about thee, and follow me. 9 And he went out, and followed him; and wist not that it was true which was done by the angel; but thought he saw a vision. 10 When they were past the first and the second ward, they came unto the iron gate that leadeth unto the city; which opened to them of his own accord: and they went out, and passed on through one street; and forthwith the angel departed from him. 11 And when Peter was come to himself, he said, Now I know of a surety, that the LORD hath sent his angel, and hath delivered me out of the hand of Herod, and from all the expectation of the people of the Jews. 12 And when he had considered the thing, he came to the house of Mary the mother of John, whose surname was Mark; where many were gathered together praying. 13 And as Peter knocked at the door of the gate, a damsel came to hearken, named Rhoda. 14 And when she knew Peter's voice, she opened not the gate for gladness, but ran in, and told how Peter stood before the gate. 15 And they said unto her, Thou art mad. But she constantly affirmed that it was even so. Then said they, It is his angel. 16 But Peter continued knocking: and when they had opened the door, and saw him, they were astonished. 17 But he, beckoning unto them with the hand to hold their peace, declared unto them how the Lord had brought him out of the prison. And he said, Go shew these things unto James, and to the brethren. And he departed, and went into another place. 18 Now as soon as it was day, there was no small stir among the soldiers, what was become of Peter. 19 And when Herod had sought for him, and found him not, he examined the keepers, and commanded that they should be put to death. And he went down from Judaea to Caesarea, and there abode. 20 And Herod was highly displeased with them of Tyre and Sidon: but they came with one accord to him, and, having made Blastus the king's chamberlain their friend, desired peace; because their country was nourished by the king's country. 21 And upon a set day Herod, arrayed in royal apparel, sat upon his throne, and made an oration unto them. 22 And the people gave a shout, saying, It is the voice of a god, and not of a man. 23 And immediately the angel of the Lord smote him, because he gave not God the glory: and he was eaten of worms, and gave up the ghost. 24 But the word of God grew and multiplied. 25 And Barnabas and Saul returned from Jerusalem, when they had fulfilled their ministry, and took with them John, whose surname was Mark.